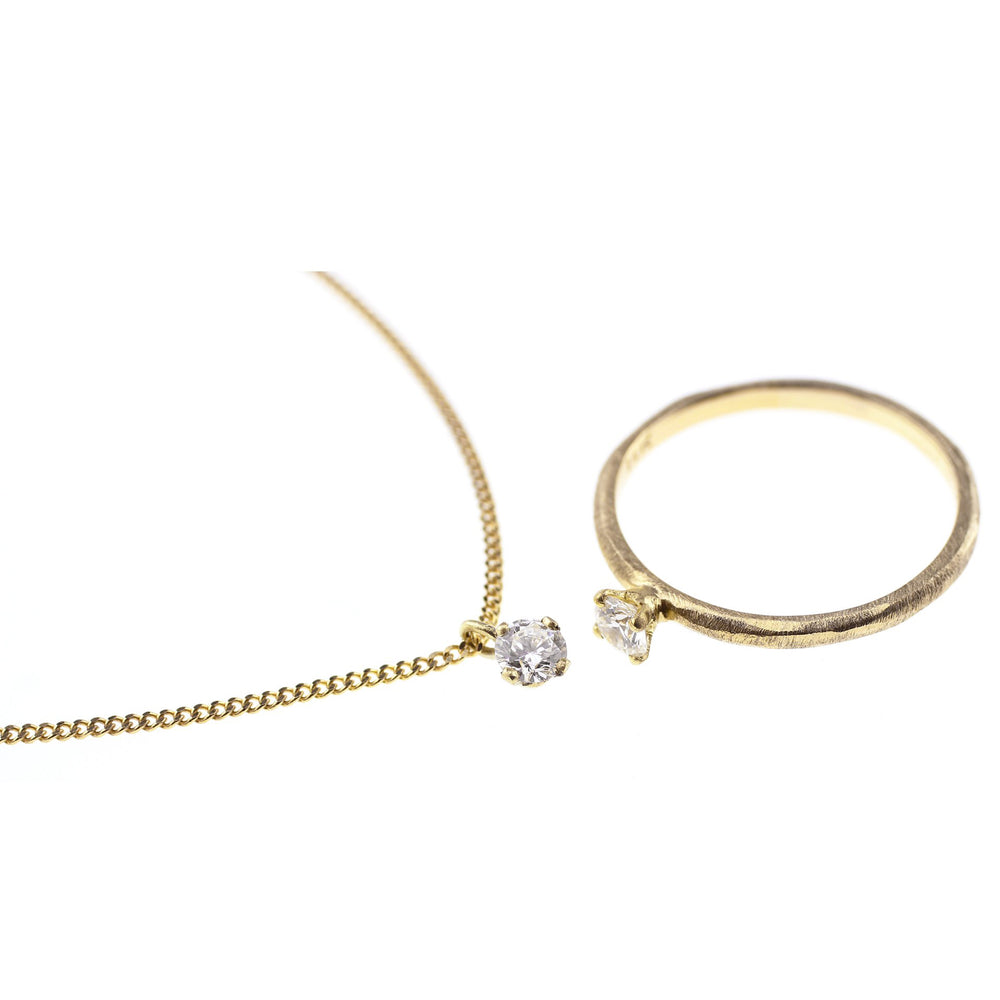 Aangezien Ruth geen ringen mag dragen op haar werk vroeg Hendrik haar ten huwelijk met verlovingsring én bijpassende ketting. 
Een wit briljantje -die het ethical jewelry* label draagt- gezet in een fijne fairtrade gouden ring met organische, ruwe structuur. 
*We define "ethical jewelry" as jewelry that has not been involved in human rights abuses, labor violations, civil conflict, or sanctions at any point along the supply chain.